Toronto Commercial Cleaning Blog
Get Expert Toronto Cleaning Help in Our Blog
Is your cleaning company making your place look dirty? Would you like… a gleaming entryway? Dust free furniture? Sparkling bathrooms? Sanitized lunchrooms? Elimination of cobwebs? Spotless floors? Overall a clean and healthy environment for your staff and clients? Allow the experts at Cleantopia Janitorial to tell you how in our Toronto commercial cleaning blog.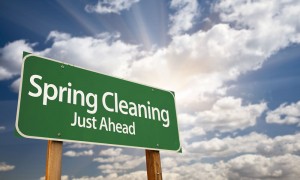 It's that time of the year again, when the last of the snow has melted and the early birds are chirping; it's time for that much anticipated "spring cleaning." We want our households and offices to look, feel, and smell their best, from the inside to the outside.
Free Cleaning Quote
Cleantopia Janitorial offers superior service to make your site sparkling clean. Contact us for a free cleaning quote today.